Evolution of the Biologenkompass
We learned a lot about biology during our studies. But we did not learn what professional opportunities are available to us afterwards. The idea for the Biologenkompass arose from a career exploration seminar initiated and organized by Frauke and Ulrike as part of their doctorate at the Bernhard Nocht Institute for Tropical Medicine. After completing her doctorate, Ulrike founded the "Biologenkompass" project with a former lecturer at the seminar, Dr. Ulf-Eike Werner. The Biologenkompass website launched in 2015. After Ulf-Eike left in 2016, Frauke was the best replacement for the Biologenkompass team.
Lucie, Lynell and Daria have also been enriching the Biologenkompass since 2020. We all look from different perspectives at the options for biologists in a professional context. Together we look back on experiences in the three major fields of business, self-employment and public service.
Who we are today
Dr. rer. nat. Ulrike Herzog
Biography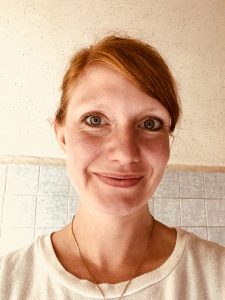 Fascinated by genetics, I realized even before I graduated from high school that I wanted to study biology with a focus on molecular biology. The employment officer advised me against it: the risk of being unemployed afterwards would be too high. But I just wasn't interested in anything else. So I didn't give a damn about the advice and studied biology at the Carl von Ossietzky University in Oldenburg.
After completing my diploma thesis at the Department of Legal Medicine at the University Medical Center Hamburg-Eppendorf, I did my doctorate at the Bernhard Nocht Institute for Tropical Medicine. I then worked at the Hamburg University of Technology as coordinator of a doctoral program and as a consultant for quality management at the Center for Teaching and Learning.
From there, I moved to the Hamburg Ministry of Science: After a position as a parliamentary consultant, I now work as a deputy head of the department in the authority for science, research, equality and districts.
If you would like to know more about my career path, check out the interview with me for the podcast Botenstoff by Peter Kohl.
Dr. rer. nat. Frauke Bach
Biography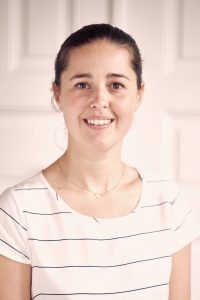 Since I couldn't decide whether to study chemistry or biology, I just started with biology at the Free University of Berlin. It was only the main course I found really exciting. I was able to try out a lot and also train as a research diver at the Carl von Ossietzky University in Oldenburg. In the end, I combined chemistry and genetics and completed both my diploma thesis and my doctorate at the Bernhard Nocht Institute for Tropical Medicine.
As an entry into business, I chose the path as an independent CRA on behalf of Novartis GmbH. When the many trips became too much for me, I started as a project manager in the field of clinical research at a contract research institute in Hamburg. In order to be more involved in terms of content, I then changed my perspective again and now work as a project manager for Investigator Initiated Trials at the University Medical Center Hamburg-Eppendorf.
Dr. rer. nat. Lucie Proksch
Biography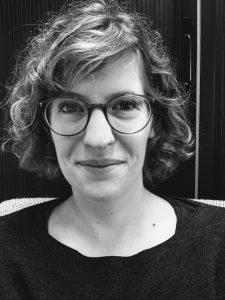 After graduating from high school, I started studying biology at the University of Cologne and first had to bite through the minor subjects before I found pleasure in molecular biology and biochemistry. I wrote my bachelor thesis at the Center for Pharmacology at the University Hospital Cologne and my master's thesis at the Institute for Biochemistry at the University of Cologne. Without further ado, I decided to stay in Cologne (du ming city on the Rhing) and did my PhD there in genetics at the Cluster of Excellence at the University of Cologne. Accompanied by the program of the Graduate College Cologne Graduate School of Aging Research, I quickly realized clear to me that I enjoy communicating and explaining scientific findings more than doing experiments. I wrote some popular science articles and after my PhD I finally started my first job as Marketing Communications Manager at Miltenyi Biotec.
Lynell Andruck, B.Sc.
Biography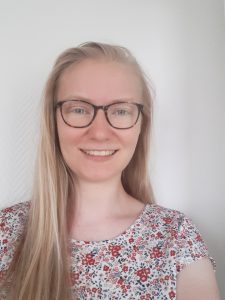 First, I had in mind to study chemistry. It was only during my graduation from high school that it became clear that it should be a course in biology after all as I took part in the Cybermentor program and did an internship in a research center for skin care products. After a number of applications, I chose University of Marburg, as I already got to know the city during an excursion and remembered it fondly. I was not disappointed in any way!
After my bachelor's thesis at the local Max Planck Institute for Terrestrial Microbiology, I wanted to get a taste of the international air and gain practical experience. So I went to the Universidad de Buenos Aires, Argentina, for an internship. Since I apparently haven't had enough of the world yet, I immediately followed up with an internship at Cargill in Belgium.
I liked Belgium so much that I am now pursuing my plan to do an international master's degree in "Molecular Biology and Physiology" at the KU Leuven.
Dr. rer. nat. Daria Krzikalla
Biography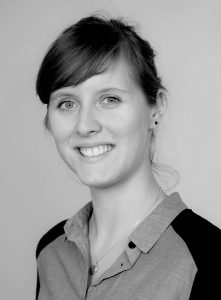 When I was at school, I was unsure for a long time what I wanted to do later professionally. I liked foreign languages, enjoyed writing essays and was also good at dealing with numbers. But when we were taught human biology in high school, it just clicked. How our body metabolizes food, how our nerves transmit signals and, above all, how our immune system with its umpteen different messenger substances and cells protects us from diseases – this complexity of our body fascinated me immensely and I really wanted to learn more about it.
That's why I studied human biology as a bachelor at the University of Marburg, where I got to know the anatomy, physiology and biochemistry of the human body. As early as my bachelor's degree, I specialized in immunology and infectious diseases and kept this major in my master's degree at Heidelberg University.
I went to Hamburg for my doctoral studies and did research in the field of liver immunology at the University Medical Center Hamburg-Eppendorf. I am currently still working there as a post-doc in various research projects.
Julia Kreß, B.Sc.
Biography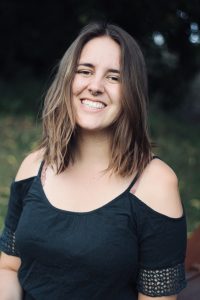 In schooling, I did my A-levels with a focus in Engineering and Management. Unfortunately, I didn't attend any biology lectures. At that point I was totally fascinated by bionics. To involve that in my further studies, the most logical way for me was to stud biology at the University of Marburg.
During my Bachelor studies, I started to love microbiology. Still, I'd wish to combine engineering with biology because during studying all the logical, adapting, and aesthetic strategies of nature kept me simply inspired. For this reason, I also did an internship at BiomimicryNL in the Netherlands. Since then I am involved in Biomimicry Hackathons, where we are trying to solve technical, economic, or other disciplinary problems with natural strategies.
At the moment, I am doing my Master's degree at the University of Freiburg in Biology with a focus on translational biology. Because interdisciplinary and international work is quite important and joyful for me, I decided to do an semester abroad in Helsinki, Finnland, in the Master's degree Environmental Change and Global Sustainability to gain additional knowledge about political and social science.