Quieter times have arrived due to the Corona epidemic. The lockdown means that a number of activities that normally determine our everyday lives are no longer possible. You can now use the free time you gain to (re)orient yourself professionally.
If you are just at the end of your studies or doctorate, you could start thinking about your entry to the job market. If you already have a job, you could stop and take stock now. Am I happy with what I'm doing? Or can I better use this time now to address a job change?
A helpful approach is to be clear about a few points: What interests you? What are your strengths? In which way are you different from others? But first things first… 
Step 1: I Can Do That!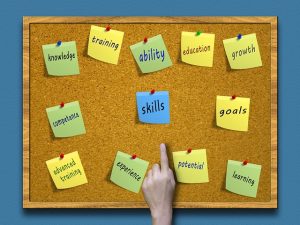 During the application process, it is often observed that newcomers to the profession focus primarily on technical competencies. However, you bring so much more to the table than the usual technical skills of biologists. 
To get a clear picture of your competencies, you could start by thinking about what you are good at. This includes language and IT skills, experience or knowledge from vacation or student jobs, hobbies, and voluntary work. Ask yourself the following questions: Who have I worked with? What did I achieve? Why was I successful? What hurdles did I overcome, and how did I do it?
It will be exciting and revealing if you also dare to change your perspective and ask those around you. For example, what do parents, best friends or colleagues think about my strengths? How far do the assessments of outsiders differ from my own? 
At the end of step 1, you know where your strengths lie. They could be in consulting, in communicating, in writing, in convincing or in organizing. What you can do with it: Have a look for your dream job in the occupational fields sorted by skills on our homepage. 
Step 2: I Enjoy This!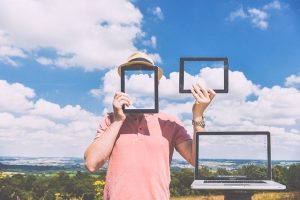 After you have thought about your strengths, the next step is to find out in which industry and which job would suit you best. But how do you find out? 
One way you can approach this is to look at what interests you personally. Find out: What podcasts do you listen to? Which hashtags does your Instagram activity show? What do you like to do in your free time? What kind of articles do you particularly enjoy reading in a newspaper/journal/magazine? Write down these keywords for yourself. 
Those who have already arrived in professional life can also ask themselves: Can I imagine staying here for another five to ten years? Am I interested in another branch of my company? 
Now you enter these keywords into job search engines and be surprised by the suggested job offers. This way, it's not your studies that dominate your job search, but what interests you personally. You expand your search radius many times over! Do yourself a favour and think outside the box! 
Step 3: Complete the Puzzle!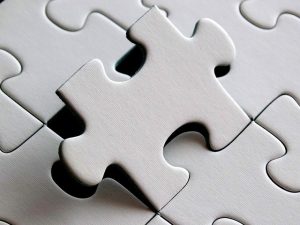 You found interesting jobs in step 2? But you realize you don't have all the skills for it? Don't worry! Almost no one does, you can read about it in our article about the jack of all trades. The best thing is not to give up already and deprive yourself of your possibilities. As long as you meet 60-70% of the requirements, throw your application into the pot and let others decide whether the job is something for you. 
According to the principle "Pimp my CV", we recommend to you use your free time to fill in the gaps. For example, you can't prove your interest in a certain subject? Then take an online course on popular learning platforms like EdX, Coursera or Udemy. This way you could fill in the missing pieces of the puzzle in your portfolio and stand out from other applicants. 
We wish you all the best!